Happy Sabbath church, here are the latest announcements.
Announcements – Sabbath 17 April 2021 – Download the Word version

Prayer Request
Let us keep our Sabbath School leader Sis Marcia Fenton in our prayer, Sis Marcia will be undergoing surgery on Wednesday 21st April and it is our prayer that the surgery is a success and that she will make a full recovery. To all Holloway members and non-members suffering illness or bereavement at this time, may our Lord will grant you healing and supernatural peace at this time in Jesus name.
Congratulations!
We would like to extend our congratulations to our newest baptised members: Sis Natalie Hinds, Sis Saffron Palmer, Bro Hilton Sheill, Bro Micah Reid and Bro Bertram Greaves. Over the last few weeks we watched as they were lowered into the baptismal waters to joyous celebrations from family and well-wishers. We want you to know that we as a church fully supports you, and we will continue to pray for your spiritual and evangelical relationship with Christ. We wish you abundant blessings.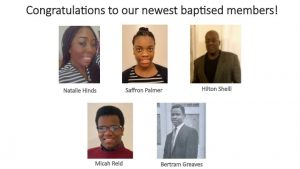 ADRA 2021 Appeal
We are well into the 2021 ADRA Appeal. ADRA-UK's mission is to work with those most in need – whether they are suffering through poverty or have been affected by a disaster. Our donations enable ADRA to act right away and make a positive change. They solely depend on public donations and income earned on projects. Our contributions will help them to continue to do the work helping people that need it most.

To find out how easy it is to donate, visit www.adra.org.uk/donate

St Vincent volcanic eruption
Let us keep in prayer all those that have been impacted by the devastating volcanic eruption that has taken place in St Vincent. The La Soufrière volcano erupted on 9th April blanketing the island in a layer of ash forcing nearly 20,000 people to evacuate their homes. Dust and ash have covered roads and buildings around the island. With power outages and water supplies cut off, thousands of residents have been sleeping in emergency shelters. The National Emergency Management Organization (NEMO) has called on ADRA and the local SDA church to render assistance by providing meals and shelter. As the ADRA team supports, an official St Vincent appeal is due to open soon for all those who can donate, so please be on the look out for it.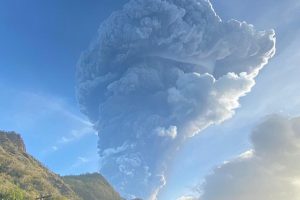 Cornerstone Counselling service
Are you a mental health first aider? If so, the Cornerstone Counselling Service team would like to hear from you. Please contact Thembie on 0207 723 8050 or email connect@ccscounselling.org.uk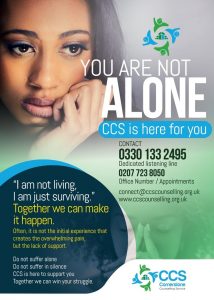 This brings us to the end of Holloway's announcements; visit our website www.myholloway.org for a recap of all announcements. Remember to visit our YouTube channel to view all our weekly services and other mid-week activities. Search Holloway SDA Church and remember to 'like' the videos, 'share' the videos and click the 'subscribe' button to be notified when new live or pre-recorded videos are uploaded.
 Stay blessed and have a lovely Sabbath.