Holloway Church Announcements – Sabbath 18th June 2022
Announcements – 18 June 2022 – Download a Word version
Bereavement programme
Brothers and sisters, during today's Bereavement programme, you will have an opportunity to book either a 121 or group counselling session with our visiting Pastor, Pastor Winsley Hector. The session will take place tomorrow (Sunday 19th June) from 9am, so please speak with Pastor Hina Ahmed today to book your slot.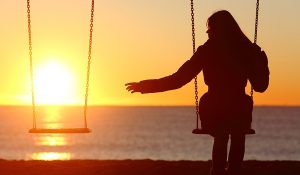 Bereavement correction
Last Sabbath it was announced that Sis Audrey Richardson's nephew passed away back home in Guyana. We would like to apologise as it was in fact the nephew of Sis Joyce Richardson who passed away, not Audrey. Sis Richardson is indeed requesting prayers for her and her family at this time, so let us continue to lift them up in prayer. We also ask that you continue to lift the family in prayer at this time of grief.
Half Night Prayer Session – tonight (18th June 2022)
This is a reminder of the Half Night of Prayer taking place this evening from 8pm to 12 midnight, we will be praying for Deliverance and Victory across our lives and the lives of all our brothers and sisters in Christ and the world at large. The prayer session will take place via zoom. To tune in, tap into your zoom app, keying in Meeting ID: 895 0464 4785 and Passcode: 070055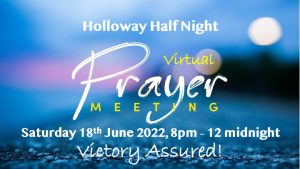 Quarterlies
If you have ordered quarterlies from Sis Lina Castor, please collect your quarterly from her today along with your money. The Seniors quarterlies are £5.75 and the Teachers quarterlies are £7.75
Hyland House School Fete
On Sunday 26th June 12-6pm, Hyland House will be hosting their annual School Fete! Please come along and support this adventist school! There will be different stalls and activities available for the whole family. Why not come along and join the school for what will be a fun day out. Hyland House School is situated at 97 Holcombe Road, London N17 9AB – For more information about the fete, or to enquire about school places, call the school on 0208 5204186.
 And finally…
Thank You!
The Women's ministry department would like to say a huge thank you all who supported the SEC Women's Emphasis Day last week, to ensure it remained a spirit filled day. The church family worked hard behind the scenes to ensure that the day ran smoothly. We especially like to thank the Prayer Team, the Communications Department, Children Ministries and Hospitality Team, as well as our members who saw a need and offered support. May God continue to bless you as we continue our work for the Master. 
Remember to visit our Holloway Youtube Channel to view all our weekly services and other mid-week activities. Remember to 'like' the videos, 'share' the videos and click the 'subscribe' button to be notified when new live or pre-recorded videos are uploaded.
Have a good Sabbath!