Holloway Church Announcements – Sabbath 29th Jan 2022
Announcements – 29 Jan 2022 – Download a Word version
Bereavement/Funeral
Some of you may have been aware of the sudden passing of Nathan Anderson. Nathan sadly passed away on 23rd of December 2021. He was the brother of Sis Jeorge-Jina Anderson, a regular member of our AV team. Nathan's funeral service will be taking place here at Holloway on Thursday 24th February at 11.45am. The service will be streamed live at myholloway.org if you're unable to attend in person.
The Interment will take place at Islington Crematorium Chapel, however please note crematorium service will be for immediate family only.
The Funeral reception/repass will be held at Cypriot Community Centre and Banqueting suite, Earlham Grove, London N22 5HJ
Let us keep the entire family in our thoughts and prayers during this extremely difficult time.
Appreciation
The Greaves family would like to take this opportunity to express their gratitude for the prayers, condolences and support received before, during and after the funeral of Sis Margaret Elizabeth Greaves. Sis Margaret was the sister of Bro Bertram Greaves. The funeral took place here on Tuesday 25th January On behalf of the family, may you all be truly blessed.
Bible study class resumes!
Our usual 3.30pm Bible Study Class will resume this afternoon. It will take place from 3.30pm to 4.30pm. For those that wish to build a closer relationship and a better understanding about our heavenly father, do plan to come along.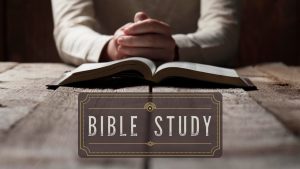 No Jab No Job
On Sunday 6th February a presentation will be held at 4pm aimed at NHS nurses and all frontline care staff regarding the deadline for vaccinations by 1st April. The presentation by Pastor Brighton Kavaloh is entitled: No Jab No Job: Until When? This presentation is applicable, whether you're vaccinated or unvaccinated. To tune to this important programme, tap into your Zoom app, keying in meeting ID: 617 786 3422, entering passcode: jjg7JG. You can also tune in via YouTube, searching: Brighton Kavaloh.


Cornerstone Counselling Service
We would like to remind you all about Cornerstone Counselling Service, CCS are readily available to support you with your emotional wellbeing. They are sponsored by the South England Conference and provide a confidential and professional service for children, young people, couples, individuals and families.
You can call the dedicated listening line from 8am to midnight, seven days a week on 0330 133 2495;
For counselling appointments, call the CCS office on 0207 723 8050, from 9.30am to 5.30pm, Monday to Thursday, and 9am to 12 noon on Fridays;
You can also email connect@ccscounselling.org.uk;
You can also visit the Cornerstone website to chat online, seek emotional support and attain further resources: visit www.ccscounselling.org.uk
Remember to visit our Holloway Youtube Channel to view all our weekly services and other mid-week activities. Remember to 'like' the videos, 'share' the videos and click the 'subscribe' button to be notified when new live or pre-recorded videos are uploaded.
Have a good Sabbath!