Happy Sabbath church, here are the latest announcements.
Announcements – 13 Nov 2021 – Download a Word version
Funeral
The funeral of the late Brother John Taylor will be held here at Holloway on Thursday 9th December 2021 at 11am. More details will be made available nearer the time.
Let us remember the Taylor family at this time, along with the many families that have also lost loved ones recently.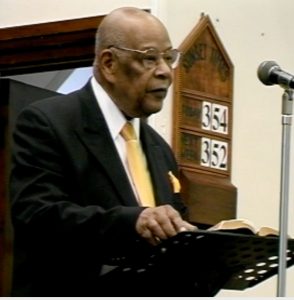 Quarterlies
A reminder to all members who need Senior, Teacher, Large Print or Childrens quarterlies, please contact Sis. Lina Castor on 07958193140 to place your order. To ensure that your order is received before the festive season, the deadline for placing your order is the 28th of November 2021, so do get in touch with Sis Lina as soon as possible to avoid disappointment.
Christmas Concert – 18th Dec
Our Social Committee Department will be hosting a Christmas concert on 18th December 2021 from 3pm. The concert will be held live at Holloway but will also be streamed online. This will be a community focused concert and we are asking for donations of items that will be distributed to the community. Invite your friends, your family and colleagues for what will be an enjoyable programme. More details will be provided in due course.
This brings an end to the Holloway's announcements for this week.
Remember to visit our Holloway Youtube Channel to view all our weekly services and other mid-week activities. Remember to 'like' the videos, 'share' the videos and click the 'subscribe' button to be notified when new live or pre-recorded videos are uploaded.
Have a good Sabbath!