Holloway Church Announcements – Sabbath 5th Nov 2022
Sis Barbara Lawrence
The funeral for the late Sis Barbara Lawrence will take place on Thursday 8 December. The memorial service will start at 10am at Stanborough Park SDA church, 609 St Albans Road, Watford WD25 9JL. She will be buried to rest at 1pm at the New Southgate Cemetery, Brunswick Park Road, London N11 1JJ, with a repast to follow at 3pm at the Regency Banqueting Suite, 113 Bruce Grove, London N17 6UR. The family would welcome your support in person on the day.
Please continue to keep Pastor Augustus Lawrence, their son Nathaniel and the entire family in your prayers at this time.


Pastor David Burnett
We have received the good news that Pastor Burnett is out of hospital and is now at home, praise God! Let us continue to keep him and his family in prayer as he continues on the road to recovery.
Elders, Deacons and Deaconesses Appreciation Sunday Lunch postponed
To all elders, deacons and deaconesses past and present, we'd like to inform you that due to unforeseen circumstances outside our control, the planned lunch tomorrow has been postponed. We appreciate that this is not the news that any of us were hoping to hear, however please be aware that a special fellowship lunch, with a twist, has been prepared for all, in the youth hall. So we are asking all elders, deacons and deaconesses to please stay for lunch after the service today.
Christmas Sing-along Thanks!
The music department would like to say a massive thank you to everyone who participated and supported during the Nags head Christmas light sing-along last Sabbath. We had an amazing turnout and everyone who attended was blessed. We have had fantastic feedback from the council, so we hope to see you all again next year.
And Finally
Sabbath School Quarterlies
This is a reminder that if you're in need of Large Print, Senior, Teacher or Children quarterlies for next quarter, please speak with Sis Lina Castor or call her on 07958 193 140 to place your order. The deadline for placing your order is 3rd December, so don't delay. Please note, no orders will be taken after 3rd December.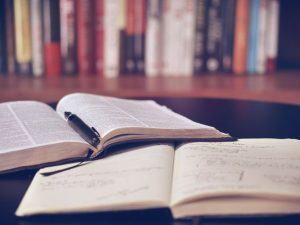 Remember to visit our Holloway Youtube Channel to view all our weekly services and other mid-week activities. Remember to 'like' the videos, 'share' the videos and click the 'subscribe' button to be notified when new live or pre-recorded videos are uploaded.
Have a good Sabbath!