COVID-19
In response to the COVID-19 crisis and the reality that parents and guardians are cast in the role of teachers of their children at home, please see below two presentations from the Education Department to support you in working with your children.

The first presentation by Sis June Alexis concentrates on the details and practical support that can be given to our children.
Click on the presentation below to view: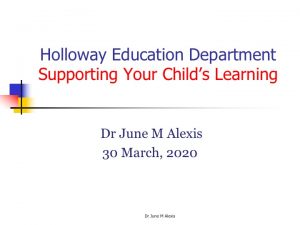 The second presentation by Eld Keith Davidson deals with the Seventh-day Adventist philosophy of how we should educate our children and the teaching of values.
Click on the presentation below to view:
Or Watch the Weekly Video below: