Holloway Church Announcements – Sabbath 4th June 2022
Announcements – 4 June 2022 – Download a Word version


Bereavement
We would like to inform you all of the passing of Nathan Cunningham, the brother of Bro Roy Cunningham. Nathan sadly passed away on 31st May, back home in Jamaica. Let us raise the family up in prayer, as this is the third bereavement in five months for the family. We pray for peace and comfort for the family at this difficult time.
We would like to also inform you that Sis Freda Douglas, the mother of Bro Colin Grant, sadly passed away on Thursday 2nd June, back home in Jamaica. Freda recently suffered a stroke and was unfortunately unwell for a time. Let us lift the entire family in prayer at this time of grief.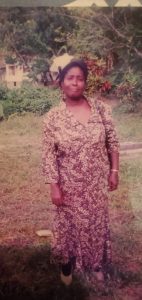 Women's Emphasis Day – 11th June 2022
Next Sabbath 11th June the SEC Women's Ministries Department are hosting a special Women's Emphasis Day here at Holloway. The theme for the day is: Heroines of Faithfulness, Empowered by Purpose and we will be joined by keynote speaker Dr Nadine Collins. The colour theme is purple and white, and so you are all invited to wear purple or white on the day.
And finally…
Half Night Prayer Session – 18th June 2022
Join us for a Half Night of Prayer on 18th June 2022 from 8pm to 12 midnight when we will be praying for Deliverance and Victory across our lives and the lives of all our brothers and sisters in Christ and the world at large. The prayer session will take place via zoom. To tune in, tap into your zoom app, keying in Meeting ID: 895 0464 4785 and Passcode: 070055
Remember to visit our Holloway Youtube Channel to view all our weekly services and other mid-week activities. Remember to 'like' the videos, 'share' the videos and click the 'subscribe' button to be notified when new live or pre-recorded videos are uploaded.
Have a good Sabbath!